Family Events
Virtual Opportunities for Connection, Learning, Discussion & Healing for the Whole Family to Enjoy
Check out our Up-to-date CALENDAR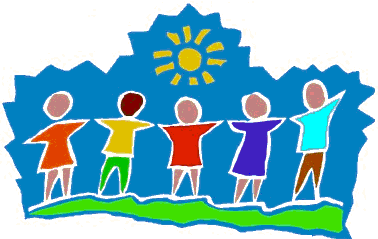 As we continue to unravel the threads of the pandemic and this past year, and look toward what's to come, we are slowly gathering insights, wishes & intentions for our RE programs & curriculum for the fall.
One such beloved program is this:
The "Our Whole Lives" Human Sexuality coursework.
Several of you have requested reinstating the OWL program, which has gone on hiatus during the last year, as the recommendations are not to offer this work online. I am currently looking into the options available to us right now and welcome any suggestions or input you may have. Have you been trained as a facilitator? Would you like to host an age group this fall? Know of someone who does? What supports and resources could you use as a caregiver to impart this valuable information within the home? For more info on the current state of OWL programs nationwide & a list of wonderful resources for parents, you can go here:
https://www.uua.org/re/owl/facilitators
~ I'll keep you posted as this continues to develop and unfold.
RE BOX
Our resident craft maven, Judy Rishel has provided us with a beautiful rainbow paper craft this month, as well as sheets of "Family Kindness Bingo", which you can play throughout the month.
On the Porch – A monthly Soulful Home Exploration for Parents & Caregivers
Together, we'll explore a collective practice to support our efforts within our homes & share in reflections upon the month's chosen theme. MARCH–COMMITMENT. APRIL–BECOMING. MAY–STORY. JUNE–PLAY.
Facilitated by Amy Day & Therese Fitzmaurice. Join Us!
Multi-Generational Song Circle
Second Saturday of the month, next circle April 10th, 5:00-6:00pm
A joint offering from some of our beloved HUUF songsmiths, including: Elisabeth Harrington, Bob Billstrom, Sandy Lynn & the Fitzmaurice Family, will be offering up a Song Circle for us all. You can expect everything from folk songs to rock'n'roll covers to show tunes to sacred chants and other selections. A chance to rekindle the joy that only music & fellowship can bring.
Check out Last months Sing Along Join Us!