"Behold, my friends, the spring is come; the earth has gladly received the embraces of the sun, and we shall soon see the results of their love."
~Sitting Bull
INSIDE THIS WEEKLY MISSIVE
---
Reflection-Hokusai Says, by Roger Keyes
RE Corner 
HUUF Zoom Opportunities for Connection
Climate Action Campaign News
Social Justice in Action!
Virtual Green Sheet
Book and Puzzle Exchange
To the Beloved Community,
-A Reflection from this month's Soul Matters packet on BECOMING
Hokusai Says – by Roger Keyes
Hokusai says look carefully.
He says pay attention, notice.
He says keep looking, stay curious.
Hokusai says there is no end to seeing.
He says look forward to getting old.
He says keep changing,
you just get more who you really are.
He says get stuck, accept it, repeat
yourself as long as it is interesting.
He says keep doing what you love.
He says keep praying.
He says every one of us is a child,
every one of us is ancient
every one of us has a body.
He says every one of us is frightened.
He says every one of us has to find
a way to live with fear.
He says everything is alive —
shells, buildings, people, fish,
mountains, trees, wood is alive.
Water is alive.
Everything has its own life.
Everything lives inside us.
He says live with the world inside you.
He says it doesn't matter if you draw,
or write books. It doesn't matter
if you saw wood, or catch fish.
It doesn't matter if you sit at home
and stare at the ants on your veranda
or the shadows of the trees
and grasses in your garden.
It matters that you care.
It matters that you feel.
It matters that you notice.
It matters that life lives through you.
Contentment is life living through you.
Joy is life living through you.
Satisfaction and strength
is life living through you.
He says don't be afraid.
Don't be afraid.
Love, feel, let life take you by the hand.
Let life live through you.

Willow Branch Collecting
We could still use a couple more volunteers to help us gather (& preserve)  willow branches for our upcoming Willow Tunnel project as part of our burgeoning Nature Based Playscape construction underway right now.  
For more info, or to sign up, please go here.
HUUF Zoom Opportunities for Connection & Conversation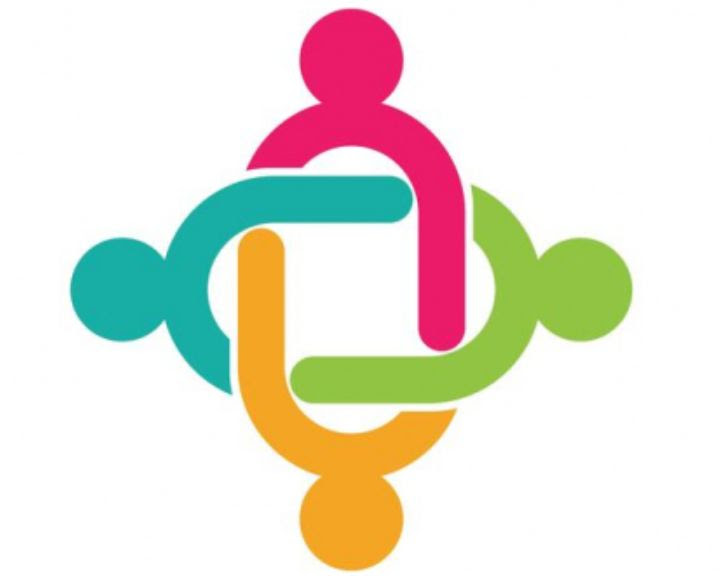 Multi-Generational Song Circle
Second Saturday of the month, next circle April 10th, 5:00-6:00pm
A joint offering from some of our beloved HUUF songsmiths, including:  Elisabeth Harrington, Sandy Lynn, Scarlett Trippsmith & the Fitzmaurice Family, will be offering up a Song Circle for us all.  You can expect everything from folk songs to rock'n'roll covers to show tunes to sacred chants and other selections.  A chance to rekindle the joy that only music & fellowship can bring. Sing Along    JOIN US!
Bird Watching Walks with Valerie Gizinski 
Third Friday of the month, at 8:30 am, next one April 16th
Join HUUF Grounds Committee Chair, Val Gizinski, as she leads this monthly bird watching walk Bring binoculars and prepare for wet, marshy ground. (This group is limited to six participants. Masks and social distancing required. Please pre-register) To register, send an email to Valerie Gizinski at polkaqueen@gmail.com. 
Join the HUUF Climate Action Campaign
for their monthly meeting
Sunday

, April 11, at 1 
p.m.
click 
HERE
 to join the Zoom meeting
A Special THANKS
To the HUUF Community from "Team HAPI"
I am writing on behalf of our 'Team HAPI' (founding mothers of the Humboldt Asians & Pacific Islanders in Solidarity) for cohosting the recent Love Over Hate vigil for the victims of the Atlanta shootings. At the vigil $2,765 was raised to send to the families of the victims – so characteristically generous of our community and our compassion. And thanks also to many in this group's personal generosity, in addition to the hours of volunteer efforts that cold windy afternoon! But just as importantly, our Fellowship provided the catalyst for the community to come together, and the space to express our grief.
The URLs following link to the beautiful photojournalistic story covered by Jennifer Fumiko Cahill and 'our own' Dave Woody, and to a video filmed by my niece, Chisa Uyeki Hughes: 
https://www.northcoastjournal.com/NewsBlog/archives/2021/03/22/real-people-sundays-love-over-hate-vigil
and
https://youtu.be/XaNIDRXpf7s
.
It was a poignant, peaceful, and compassion-filled afternoon in a beautiful pastoral setting. Community members brought flowers, personal mementos such as a Quan Yin and incense and placed them at the base of a hongsalmun (torii). Some wrote notes to the families to express their feelings about what had happened and were posted on a board. Humboldt Taiko drummed during the vigil.The beautiful garden walk and the torii provided the perfect setting to honor the lives of the eight victims, and introduced many in our community to the beauty of our grounds.
Words cannot express enough the gratitude of the Asian and Pacific Islander communities here to have our Fellowship stand up to hate and provide the perfect setting to remember the victims. HAPI will donate $100 to the Fellowship as a small expression of our gratitude
In solidarity & compassion,
Terry Uyeki, Alex Ozaki-McNeill, Amy Uyeki, Chisato Hughes, Marylyn Paik-Nicely, Patty Saito Hecht, Vicki Ozaki

~ Virtual Green Sheet ~
A Belated shout out and Special Thanks to HUUF Choir Director, mUUsical extraordinaire, Elisabeth Harrington for bringing her gifts to the April 4th service. Elisabeth led choir in opening pre recorded hymn, and also sang, played, and recorded the two other hymns ("Oh, I Woke Up This Morning" and "There's a River Flowin in My Soul"). The worship leaders, Tom Lewis and Ann Kilby had intended to offer their appreciation for your amazing talents during the service, but in the flow of it all they were distracted!
HUUF CAC meets this Sunday, April 11 at 1PM: ALL ARE WELCOME! Join the Zoom meeting HERE
If you missed the Ann Lindsay presentation on 3/21: You'll be able to join the Funeral Consumers Alliance of Humboldt annual meeting on April 24, beginning at 1:30 pm. Ann will be the Keynote speaker presenting Life Care Humboldt current plans and status. Find the meeting Zoom link at fcahumboldt.org
Phishing Scam – Don't be Fooled!: A few weeks back the UUA let us know of a phishing scam circulating in the Pacific Western Region. This scam has now hit home! Someone pretending to be Berti Welty, is asking people via email to purchase gift cards on her behalf. DO NOT RESPOND TO THESE EMAILS. They are fraudulent! 
COMING UP – Join Us: April 18th at 11:00 AM  for next Sunday's Service: Join HUUF Co-President, David Marshak for The Gift of Service: This worship service will acknowledge and honor those who have kept HUUF alive over the past year as we have endured the limitations and exclusions of Covid 19:  Click HERE for the full service description. *Zoom links for Sunday Services are now being posted on our website
A Heartfelt THANKS
To the CHAMPION(s) who took charge and whipped our Exchange tables into shape!
Your love and care is greatly appreciated. 
On April 14, engage with theologians, organizers, and activists doing the work of racial and electoral justice. We must grapple with the white supremacist and capitalist agenda that seeks to dominate our society and threaten the lives and dignity of BIPOC, disabled, poor and other marginalized communities. Unitarian Universalism offers us the moral courage and prophetic possibilities for a just, loving and democratic society.
The panel discussion will be followed by a workshop for mass action across our UU community. Learn how you and your congregation can join in the urgent work of building a democratic society.
Join Democracy Today: A Faith Call for Justice and Democracy
7-8:30 pm ET / 6-7:30pm CT / 5-6:30pm MT / 4-5:30pm PT on Wednesday, April 14
Register 
HERE
HUMBOLDT UNITARIAN UNIVERSALIST FELLOWSHIP
24 Fellowship Way
PO Box 506
Bayside CA 95524
707-822-3793
www,huuf.og