"We don't stop playing because we grow old,
we grow old because we stop playing."
~ George Bernard Shaw
INSIDE THIS WEEKLY MISSIVE
---
Reflection 
RE Corner
HUUF Zoom Opportunities for Connection
Climate Action Campaign News
A Message from UUA President
HUUF Welcome Project for Rev. Farriday
Virtual Green Sheet
Reflection 
~To the Beloved Community,
This week's Reflection comes from a conversation with Jodie Tonita, recorded in adrienne maree brown's "Emergent Strategy":
"In the face of daunting challenges, we must summon the courage to believe we are the ones we have been waiting for, take risks, and experiment towards solutions.  We're being asked to believe in our inherent capacity, step into the unknown, and challenge deeply held assumptions.  For most of us, that's radically disruptive and contrary to how we've organized ourselves  to succeed in life to date.
If you're reading this […], you're at least considering this path.  Why do it?  Because you will become the leader we need.
Together we will become the leaders we collectively need.
And in the process we will continuously grow and shift and change to meet each new challenge.
My colleague Eugene Kim has this great tool called the Strategy/Culture Bicycle.  He says that developing an effective strategy and culture is about asking the right questions:
Where are we now?
Who are we today?
Where do we want to go?
Who do we want to become?
How do we get there?
What I love about this is that where we are going and who we need to be to get there are married.  We can't get to a new destination without shifting who and how we are.  This is another reason why [our communities] are important.
They give us places to come together to see patterns, learn new practices (ways of being), and reach new heights.
…
I have a commitment I repeat to myself in key leadership moments throughout the day.  'I trust myself in the face of the unknown.' While I say it, I focus on my breath, ground through my heels, feel my back, and remember that all of my skills and experience are available and have prepared me for just this moment."
As we move closer to re-entering the once known world, and imagining and reconstructing it anew, may you be guided back to this reflection.  May all of our collective and individual learning, grappling, grieving, and caring serve us to meet the needs of this moment, and rally to the ones beyond.
May we be guided to the wisdom and knowing we carry to shape the world anew.
Judy Rishel has done it again!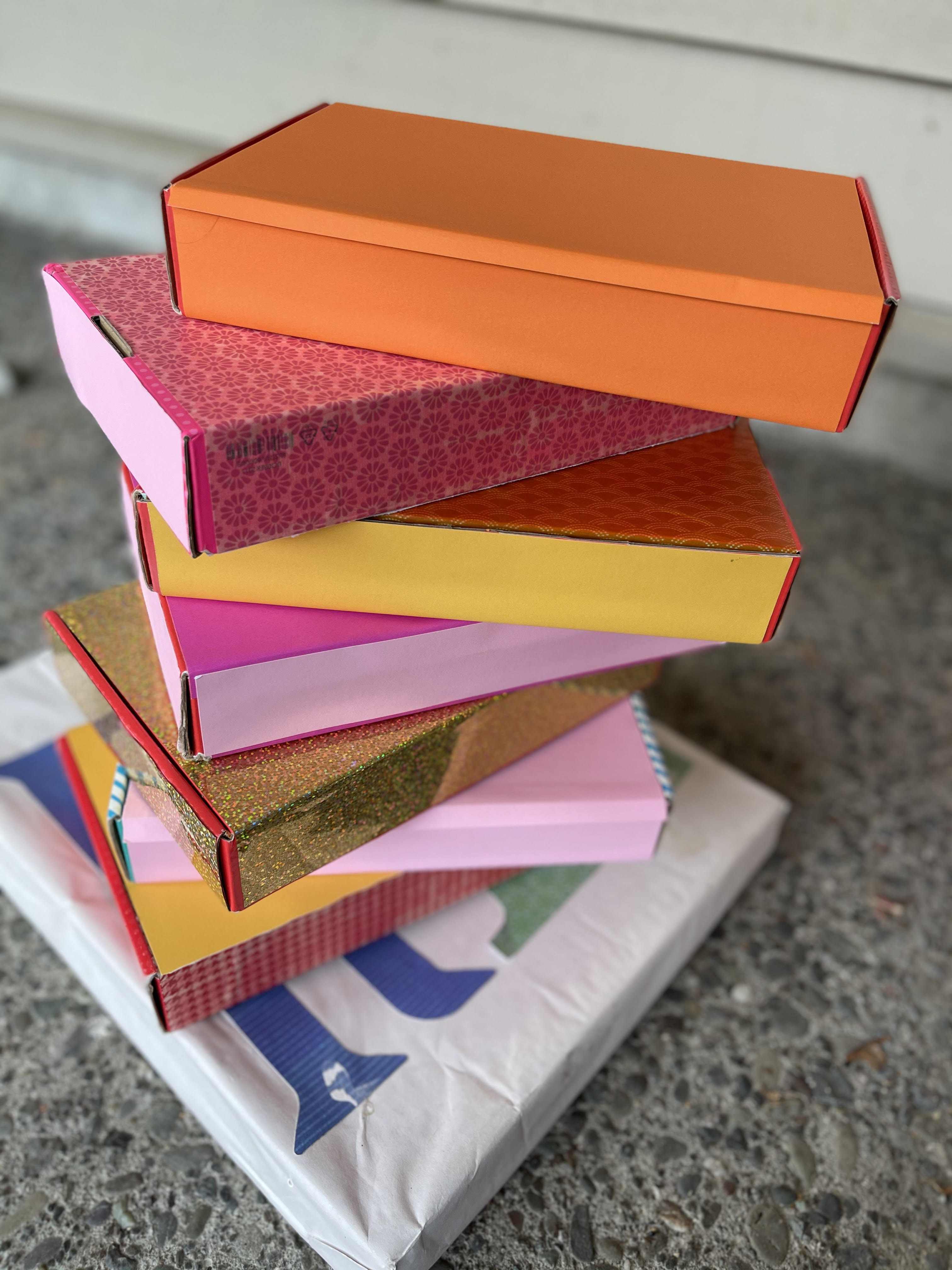 Provided us all with some colorful Treasure Boxes to collect things from our summer adventures to share when we gather once more.  
Swing by the Fellowship and collect one of your choosing from our RE box out front.
Inside you'll find fun prompts and ideas on what to add to it:
From stories you wrote, to photos, stones and nature objects that you find in your travels…
Come by and grab one today!
————————————————————————-
 Just two virtual get-togethers remaining at our 10:15 RE Gatherings 
6/6 – One last fabulous (Zoom) visit from our Mindfulness Teacher, Ms. Jessalyn
6/13 – We'll talk about Crossing Over – from the year past to what might come next, from spring to summer and MORE
JOIN US!
On 
Jun
e 13th 
We will be virtually honoring those of the Graduating Class of 2021
If you know of someone in our Congregation that is Graduating, please get in touch with Scarlett Trippsmith,
 it@huuf.org
, by 
June 6th
 with the following :
1 Baby Picture
1 Silly Picture (Any Age)
1 Recent Happy Picture 
Please note that if you do not intend on joining us live, we ask that you please also send a 2-4 minute recording of yourself speaking to what it feels like to be in this magic time of transition.
HUUF Zoom Opportunities for Connection & Conversation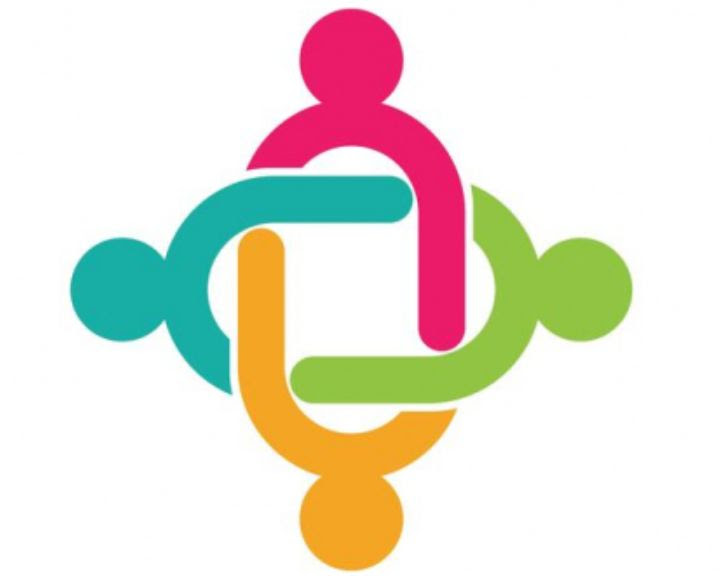 Open Soul Matters Group 

A Reminder that the open Soul Matters group will once again meet 
IN PERSON at HUUF on Thursday June 10 at 10:

0

0 AM 
– Amy Day will facilitate the discussion of the final theme of the year, "Play"
———————————————————————————-
Revised Date for Final HUUF Bird Walk – JUNE 18
There will be one more walk for the season on 
June 18 at 8:30 am
, not June 11 as previously reported. If you would like to join us to observe spring beauties of the plant and bird persuasion, email Valerie at 
polkaqueen@gmail.com
. Bring binoculars, a mask and dress for soggy and uneven ground. We are observing Covid restrictions and limiting our group to six people.
Notice of change in date and time for June CAC monthly meeting
The Climate Action Campaign will hold its monthly meeting in June on the first Sunday,
June 6 from 12:30-1:30 p.m.
JOIN US — All are Welcome!
——————————
——————————
——————————
————
CAC co-sponsors 350 Humboldt's presentation
"Humboldt Bay on the Threshold of Change" 
On Monday, June 7, at 7 p.m, local environmental planner, Aldaron Laird, will discuss the best available science on the Bay's rise and what we can do to adapt.
Register for this no charge event at 
https://actionnetwork.org/events/humboldt-bay-on-
the-threshold-of-change/
Humboldt Bay has the highest rate of sea level rise on the West Coast caused by a combination of rising sea levels from climate change and local land subsidence. We can choose how we adapt to it. Aldaron Laird is a leading expert on this topic with 40 years' experience researching California coastal waters, with a more recent focus on sea level rise on Humboldt Bay
——————————
——————————
——————————
————
Congratulations to HUUF for Commitment to our Sixth Principle
See this 1-minute video from the UU Office at the UN (UU@UN) congratulating HUUF at https://youtu.be/mFv02fYWDG0
Enormous appreciation to our members who made a contribution on UN Sunday to support the work of the UU@UN, and to the intergeneration team that produced and presented the UN Sunday service in October, 2020 (Suzanne Kimmel, Ann Kilby, Allison Bronkall, Slate Taylor, Savannah Tarlton, Sydney Bronkall, Annette Gurnee Hull, Scarlett Trippsmith and Sue Lee Mossman).
WE ARE MAKING A DIFFERENCE TOGETHER!
A MESSAGE FROM UUA PRESIDENT SUSAN FREDERICK-GRAY
Register NOW for the UUA Virtual GA
HUUF WELCOME PROJECT for REV. PETER FARRIDAY

Help Welcome Rev. Farriday by participating in this special project! 
In Preparation for Our New Minister 
HUUFs Tech wizard, Scarlett Trippsmith, is putting together a Video Diary of All of HUUFs Members, to Present to Our New Minister, Peter Farriday, when he arrives. This is so he can get to know HUUF and its Members, matching names and faces to stories.
3 Options of How to Participate 
1. Please send Scarlett Trippsmith , it@huuf.org, a  2-5 minute Recorded  Sharing Answering the following Questions? (by June 27th)
What is your Name/ Pronoun?
When is your Birthday?
Where did You grow up ?
What Brings You Immense Joy ?
2. Come to the Fellowship to Be Recorded by Scarlett Trippsmith
Tuesday June 15th, 12- 3pm
Thursday June 17th, 12- 3pm
3. Attend Virtual Coffee Hour on June 27th after the Service (12pm)
to be Virtually Recorded.

~ Virtual Green Sheet ~
HUUF Climate Action Campaign Meets THIS SUNDAY: A temporary change in the schedule! – This month only CAC will meet on the first Sunday, June 6 from 12:30- 1:30. All are welcome to attend the meeting. Click HERE to join
COMING UP – Join Us: June 13 at 11:00 AM  for next Sunday's Service: Bridging the Transition of Our Youth:  Join us as we empower our youth, who are transcending into new chapters of their lives. Let this service remind them of where they come from and who is their council, as they journey on new paths. Let's honor and celebrate them as the gems they are, as we acknowledge that they are no longer playing the role of youth, but are now finding their new roles in this interdependent web of life. *Zoom links for Sunday Services are now being posted on our website
Calling all Fathers! For this June 20th Father's Day service Worship Leader Debi Cooper is looking for some gentlemen of our congregation to speak about fatherhood or share a short story about your father.  This can be done by sending a short recording of yourself or speaking live during the Sunday Service.   Please contact Debi at Debcoop46@gmail.com  to participate
Save Paper- Submit your 2021/2021 fiscal pledge online!: It's Easy.. just click HERE . Once you complete the form, click the submit button and your pledge promise will be received, recorded and tracked by the office.
HUMBOLDT UNITARIAN UNIVERSALIST FELLOWSHIP
24 Fellowship Way
PO Box 506
Bayside CA 95524
707-822-3793
www,huuf.og