"Rest is not idleness, and to lie sometimes on the grass under trees on a summer's day, listening to the murmur of the water, or watching the clouds float across the sky, is by no means a waste of time."
~ John Lubbock, The Use of Life 
HUUF WEEKLY
~ A Call to Connection ~
INSIDE THIS WEEKLY MISSIVE
---
HUUF Leadership Opportunities
Religious Exploration Corner – A story and song from Lea Morris!
Service Announcements
Fellowship Engagement Opportunities
Climate Action Campaign
Fellowship Happenings
Community Bulletin
Staff Office Hours
HUUF Leadership Opportunities
Join the HUUF Leadership Team!
"Leadership is not about titles positions or work hours. It's about relationships."
Three board opportunities are currently available for service starting in September (we have extended our previous July timeframe)
HUUF's Board will be an integral part of our transition and growth.
This is an amazing opportunity for HUUF members to help guide our beloved organization while upholding the values that we represent. 
Be the Change!
Collaborating and learning while deepening Fellowship relationships is a spiritual practice. 
Volunteer Opportunity!
We are searching for a champion with the time, bandwidth, and/or experience to chair our new HR committee. If you would like to take on this role or take part in this wonderful opportunity please contact Cassie Brillbeck @ dem092109@gmail.com
_________________________________________________________________________________________
RELIGIOUS EXPLORATION CORNER
The Lizard's Song
A Story and Song from the amazing Lea Morris, with Jakob Planert
_________________________________________________________________________________________
Service Announcement
Summertime is here!
We are embracing the value of community while honoring the casual nature of the season by offering a series of discussion style services for the summer. 
* Learn More Below!
Please join us!
There will be no prior sign ups needed to attend.
Simply come as you are, when you are able, at 11am each Sunday.
Our dedicated and dynamic Childcare Coordinator, Jessalyn DeLucchi, will be on hand to offer free play, craft and movement experiences to our kiddos during  services.
We will continue to observe reasonable Covid safety:
As of  July 12, Covid risk levels in Humboldt increased to High
Masking required inside & Distancing require in all spaces
As a reminder, for those who are unable or uncomfortable attending in person, you can still join us on Zoom!
Summer 2022 Small Group Discussion Series
We begin the greater exploration of who we want to become as a Fellowship in these times, and what kind of ministry we believe will inspire and nurture our spirits and hearts, with conversations about our worship experiences and what we seek from spiritual fellowship.
Sunday, July 17
The Program and Worship Committee is facilitating a three part summer series for listening and gathering input on what we as a congregation want for the Future of Worship. We will gather at HUUF and on zoom for small-group discussions, a chance to think together and not just listen. This Sunday is Part 1 when we explore together Unitarian Universalism as an engaged spiritual tradition and what the spiritual source is at HUUF that helps you live your life in the world.
Sunday, July 31
The second in our exploration of the Future of Worship asks you to consider, again in a small group discussion format, what spiritual experiences at HUUF are meaningful to you? What is missing? And what would you like to try differently?
Sunday, August 21
Again thinking with others, not just listening, the final discussion in our exploration of the Future of Worship asks what elements of worship are essential? And what innovations could we create together that would advance the Future of Worship?
_________________________________________________________________________________________
FELLOWSHIP ENGAGEMENT OPPORTUNITIES 
---
 The Future of Worship I 
Sunday, July 17th at 11 am at HUUF
Join Members of the Program and Worship Team
This service will be the first in a three-part summer series.
We will gather at HUUF and on Zoom for small-group discussions. This first discussion will explore Unitarian Universalism as an engaged spiritual tradition and what the spiritual source is at HUUF that helps you live your life in the world.
Join us in person (no prior sign up needed)
OR
Join us on ZOOM
 Know Thyself 
Sunday, July 24th at 11 am at HUUF
Join this discussion circle facilitated by Rev. Tom Lewis
The Myers-Briggs typology gives us insights into who we really are at a basic level. In our circle you will have an opportunity to learn more or validate who you are by taking a brief test to understand more about your strengths and weaknesses.
You will evaluate your test results and have a chance to discuss them with the group.
This exercise will also give you insights into knowing your family and friends better.
Join us in person (no prior sign up needed)
OR
Join us on ZOOM
---
---
All Fellowship Retreat – "Better Together"
It's A Fellowship Classic!
Mark your calendars!
2022 is the year that the annual summertime All Ages Fellowship Retreat returns to our beloved community.
Join the FUN! August 12-14 in the lovely sunshine and river-adjacent space of the Mattole.  You can expect songs and workshops and wonderful meals and a visceral reminder that, in accordance with this year's theme, we truly are Better Together! In an effort to maintain the health and safety of our community, we are asking for proof of vaccination for all eligible participants, and a recent negative Covid test.
We will be limiting our numbers this year to about 50, so please, make sure to register your interest ASAP!
Sign up online NOW https://forms.gle/vXD1SC8v18XsTCvt7
Or contact Joanna Welch @ jfwelch22@gmail.com and let her know how many in your group would like to participate.
Or give Bridgette a call at the office: 707-822-3793.
Check our website more for details.
---
HUUF CLIMATE ACTION CAMPAIGN
---
The HUUF Climate Action Campaign
Meets this Sunday!
---
All are welcome to attend
Join the CAC Team Sunday, July 17 at 1PM on Zoom  
https://zoom.us/j/94165345577?pwd=OWdxdndtc0FQODJpWGN6clZHK1NBZz09
(Click the link to join)
 Reminder: For August
HUUF Climate Action Campaign will one again meet on the 3rd Sunday of the month (CAC will resume their regular 2nd Sunday meeting schedule in September)
Join the CAC for their August Meeting on 8/21  
---
Fellowship Happenings

Join Us for a Therapeutic Weed Pulling Session:
Hello dear friends, we are offering an opportunity to take your political frustrations (or any old frustrations for that matter) out on the weeds that are marching into our landscaped beds at HUUF. Please join us Saturday, July 23, from 10am to 1pm, and we'll point you in the direction of those dastardly entities.
~Many thanks from you grounds committee
Fellow UU, Moving to Humboldt, is Looking for Housing:  Unitarian Universalist Church of Fresno member,  Amanda Dinscore, recently accepted a job at CalPoly Humboldt and will be moving to the area in August. Her family of four (plus a small dog) are in need of temporary housing while they look for a home to buy. Can you help with her family's journey?  Please reach out to Amanda directly adinscore@gmail.com  if you know of any housing prospects or reliable housing contacts. She can provide more information if you'd like, and Rev. Tim Kutzmark from the Fresno congregation would be able to serve as a reference if needed. Let's welcome her to the community!
Pastoral Counseling Team: The Pastoral counseling team is here to help with pastoral support as part the Fellowship's shared ministry.  With Peter's departure the team will be Suzanne Kimmel, Tom Lewis, and Shawn Nichols, if you have pastoral needs, a meeting can be set at the Fellowship or elsewhere, or by phone if that is preferable. Contact HUUF Congregational Administrator, Bridgette Garuti, to coordinate an appointment.
---
A note about Rev. Farriday's sermon recordings:
Recordings of the sermons Rev. Farriday offered at HUUF are no longer available to the general public via HUUF's website. Yet recipients of the Weekly can still access those via this link: https://huuf.org/select-worship-services-2021-2022/ through 6/30/23
This limited access is because the HUUF Board supports both Rev. Farriday's desire for online privacy, and the UUA and UU Ministers Association position that ministers' sermons are their intellectual property. Hence Rev. Farriday asked that his sermons remain accessible to HUUF members and friends for a year, but not be publicly available.
---
2022 Humboldt Folklife Festival
Thursday, July 14, 2022 5:00 PM  through Saturday, July 16, 2022 8:00 PM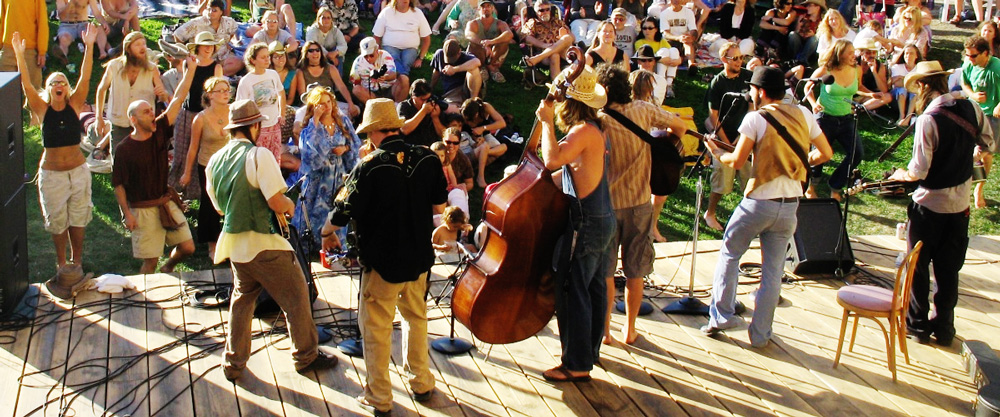 See the daily line up of performances and activities here:
OFFICE – Congregational Administrator, Bridgette Garuti, office@huuf.org: on campus: 9:30-4:00 Monday-Wednesday, available by email only on Thursdays.
DLRE – Amy Day, comm@huuf.org: on campus: Tuesday and Thursday on vacation during the month of July
TECH – Anna Bressers, it@huuf.org:  available by email