"To describe my mother would be to write about a hurricane in its perfect power. Or the climbing, falling colors of a rainbow."
~ Maya Angelou

HUUF WEEKLY
~ A Call to Connection ~
INSIDE THIS WEEKLY MISSIVE
---
From the HUUF Board of Trustees
Religious Exploration Corner
Fellowship Engagement Opportunities
Climate Action Campaign
Caring Connection
Fellowship Happenings
Community Bulletin
Staff Office Hours
HUUF monthly BoT meeting
Tuesday, May 10 from 7-9pm. All are welcome to attend! The meeting will likely convene in person at HUUF . You can contact David Marshak to confirm this on Monday May 9. A Zoom link will be provided if there is a change of plans.
Click  
HERE
  to view the agenda
---
---
Canvass Letter 
By now, most of  you have received our upcoming fiscal pledge request.
Your pledge promises are an essential part of the budget development plan for the upcoming fiscal year.  We are grateful for any contribution you are able to make. Please fill out your pledge form and return it to the office at your earliest convenience, or simply fill out the online form HERE.
There are also many ways to give beyond a financial promise- Please consider volunteering for one of HUUF's many committees. Together we are better!
 

---
RELIGIOUS EXPLORATION CORNER
Magic Mondays!!! 
May 2 – 24, 3-5 pm
in the Care Building classroom
For those who haven't had the privilege yet, Debbi Kallish is a lifelong artist who has spent extensive time and training in the land of youth and education.  She has a passion for child-centered, curiosity-driven learning and play-based exploration.
For the month of May, she will be hosting a small group creative space for youth ages 5-12.  Parents are welcome to accompany their kiddo, or drop off as need be. Children can expect to work with a variety of mediums – from paper to wire to natural materials, paint, etc.  Depending on the interests and skills inside the group, the curriculum will flow according to their wants and needs.
Also included in this donation-based offering will be an accompanying story time and snack. Drop-ins welcome, but we would ask that you pre-register your interest with us ahead of time if you would like to participate.
SIGN UP to participate in the magic!
Contact Amy for additional information or needs: comm@huuf.org
FELLOWSHIP ENGAGEMENT OPPORTUNITIES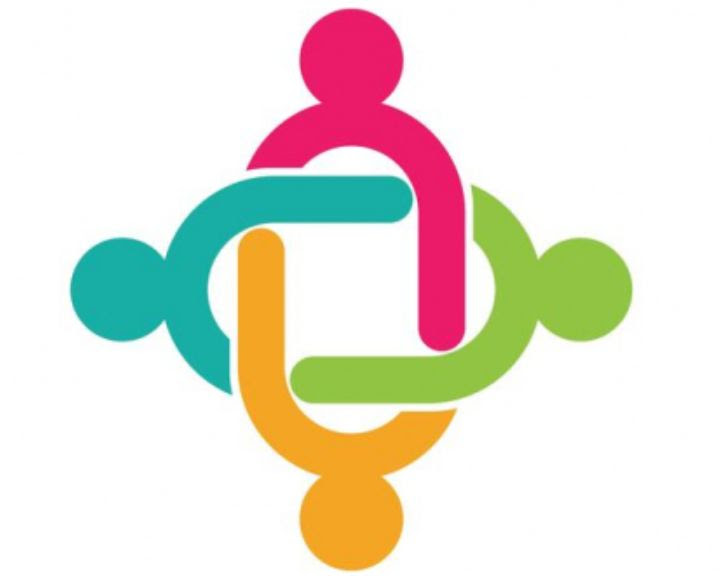 ---
 The Many Modes of Millennium Mothering 
 Join Rev. Peter Farriday and Rev. Tom Lewis
Sunday, May 8th at 11 am.
In our newborn millennium, many aspects of personal mothering (and fathering) are practically the same as in ancient times, while others are totally new. Also new is the collective need to protect and care for Mother Earth and all her offspring in holistic, sustainable ways – and thus birth a new civilization.
*This service will be offered in person & on Zoom
Reserve your in person seat HERE
or Join us on Zoom
---
---
 HUUF in Transition:
Special Congregational Meeting to Discuss the Path Forward 
 Join Guest Facilitator Ursula Bischoff, JD, MSW, PhD
Sunday, May 15th at 11 am.
In lieu of the usual Sunday Service, we will be holding a special congregational meeting. We hope to begin a deep reflection process that builds cohesiveness, energy, and clarifies the direction of who we are now and where we want to go. The meeting will be facilitated by Ursula Bischoff, a professional organizational consultant recommended by Humboldt Area Foundation. Please join us as we engage in this important process of discovery. Attendees, both in person and on Zoom, will be given allotted time to share their opinions and vision.
*This service will be offered in person & on Zoom
Reserve your in person seat HERE 
or Join us on Zoom
---
---
Room to Wri
te Mondays & Fridays at 11am on Zoom
Dedicate more time to the craft and practice of putting words on the page!  Please note: At present, this is NOT a critique group, simply a co-working space, so please don't bring writing you want to have read aloud and receive feedback on. Bring whatever tools (laptop or journal) you need to write.
---
---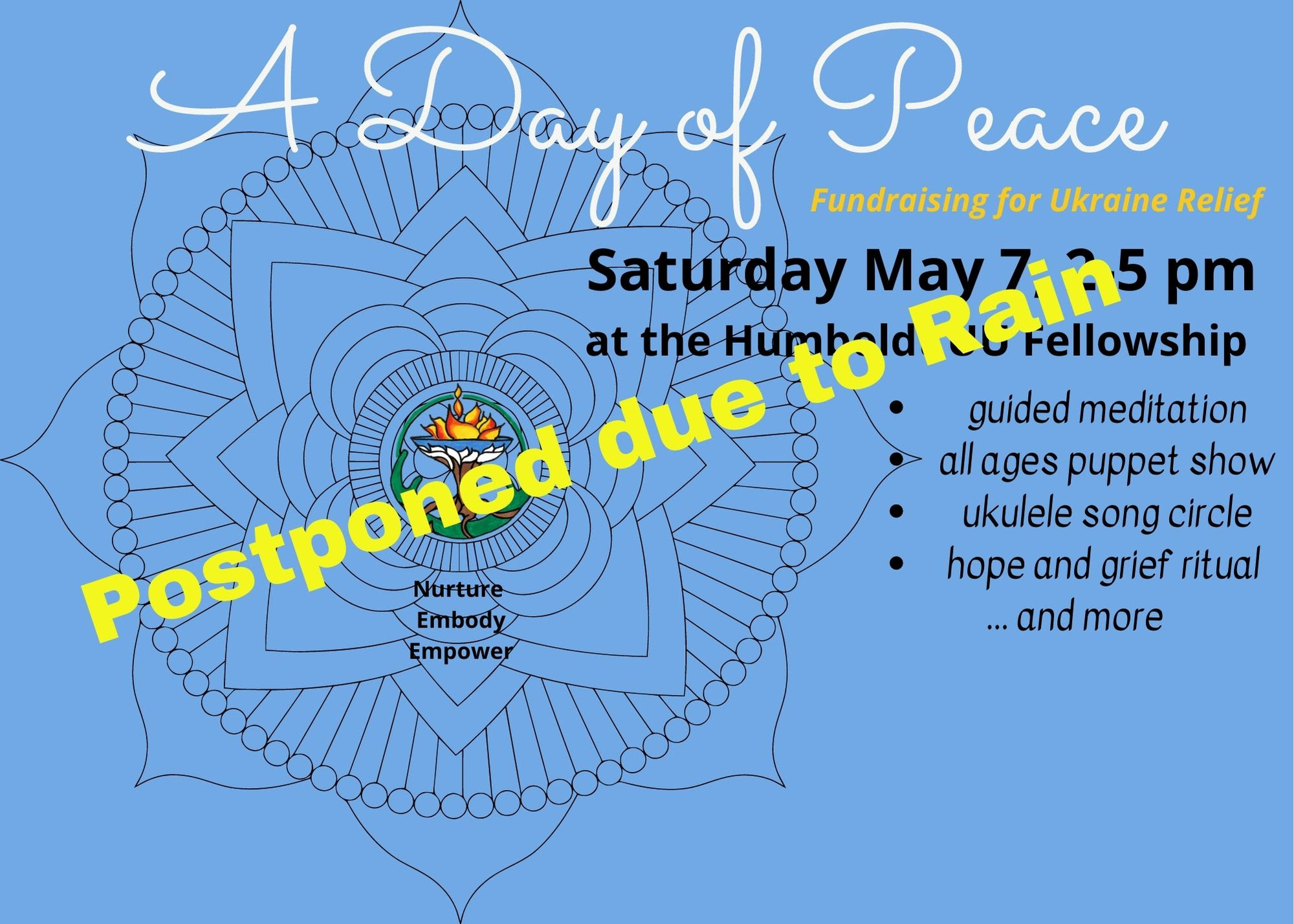 A Day of Peace – Postponed
Due to the inclement weather forecasted for Saturday May 7,
the Day of Peace event has been postponed.
Please stay tuned as we look to reschedule all the amazing activities, and more for an upcoming event date in June.
---
---
In Person Soul Matters Sharing Circle
*Schedule change
Our final (in person) Soul Matters circle will be held Saturday, May 14th from 10-11:30 am. We are meeting earlier than our regular 2 pm meeting time because Marianne Pennekamp's celebration of life is at HUUF that afternoon.
Please, take a moment to 
RSVP
 if you can attend.
Childcare is also available during that time, so please, be sure to let us know if you'll have a young one with you.
---
HUUF CLIMATE ACTION CAMPAIGN
Join the
HUUF Climate Action Campaign
for their next monthly meeting
Sunday, May 8th at 1pm on
Zoom
All Are welcome to Attend!
The CAC "Action of the Month" for May will focus on Composting
---
---
For those who could not attend the Youth vs Gov screenings in April, see the follow up webinar conversation with the filmmaker Christi Cooper of Barrelmaker Productions, and two of the 21 young plaintiffs from the case who are now in their early 20s. The conversation with all is so encouraging, and we are pleased to share the recording with you.
---
---
Kudos to Joanne McGreta McGarry for her composting demo at the farmers market on April 23. Twenty five people signed up to get home composters that are offered for sale at reduced cost for Arcata residents.
Remembering Marianne Pennekamp 
---
A Celebration of Life  – Saturday, May 14, 2022
Two o'clock in the afternoon
Humboldt Unitarian Universalist Fellowship
24 Fellowship Way, Bayside
Limited seating ~ RSVP HERE or access Zoom link
*Please dress for indoors or outdoors.
---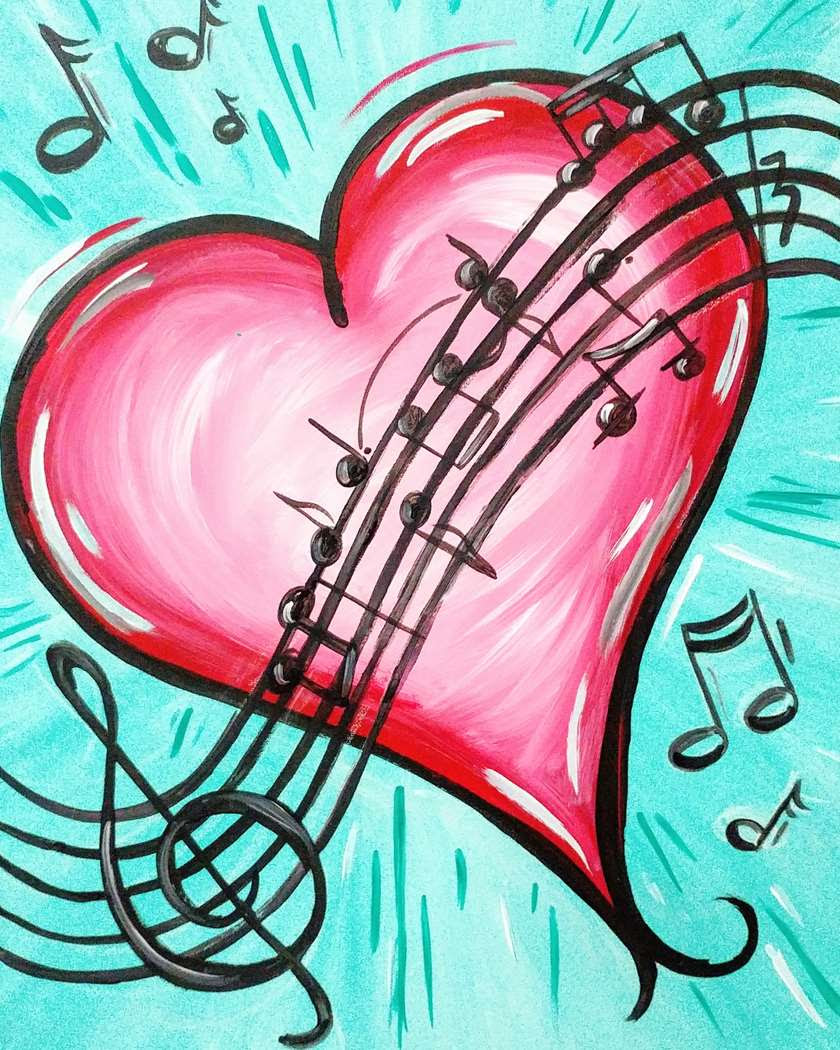 Memories & Music – Saturday, May 14, 2022
Seven o'clock in the evening
Arcata Veterans' Hall ~ 1425 J Street
Zoom link: https://us02web.zoom.us/j/86340593245?pwd=L2w2dTFuL0NFWU9HanBYMi94QnIrQT09
Meeting ID 863 4059 3245
*Mask required for all events. Carpooling appreciated.
---
– Saturday, May 7, 2022, at 1 o'clock in the afternoon
A Special Showing of : "Marianne: One Immigrant's Journey"  followed by a Question & Answer session with filmmakers Amy Uyeki and Joy Hardin.
Freshwater Grange, 49 Grange Rd., Eureka, CA 95503
The film is also available online at Vimeo: https://vimeo.com/267052113  (password: Marianne)
We also look forward to an autumn concert to Benefit for the Marianne Pennekamp Memorial Scholarship Fund
Fellowship Happenings

HUUF May Newsletter now online:  The May edition of the printed monthly newsletter is now posted on our website – Click HERE to view it.

Note: There are several significant statements in the Newsletter this month. Please take time to read these important messages related to the May 15 Congregational meeting.
Coming Up: May 13 – A very special Audubon Society Event at HUUF – "Birdsong is Music" with cellist Doug Carroll, 6:30 – 8pm, Friday, May 13 on the HUUF patio . Event Flyer will be posted next week- Save the Date! (Reservations are required – please call or text 707-267-4055 and provide your name and number of attendees. In case of rain, the program will be held inside the Fellowship, where attendees must be masked and only 45 people can be accommodated.)
Coming up: May 14 – Remembering Marianne Pennekamp – There are multiple events and opportunities to share in celebration of our beloved Marianne's life . See the Event flyer HERE – Seating is by reservation Sign up HERE
Retreat Planning Zoom meeting – Sunday, May 15 at 4 pm:

 All are welcome to help plan our All Fellowship Retreat to be held August 12-14 at the Mattole Camp and Retreat Center. Come with your ideas. Questions? Berti Welty, 707 476-0654, bertijo@humboldt1.com  Join the Zoom meeting HERE.
Coming up: May 21 -Listen to the Birds While Beautifying Our Grounds-The Grounds Committee invites you to enjoy the spring songs of our feathered friends while we water, mulch the beds, lop up Himalayan blackberries and dig up pesky weeds on Saturday, May 21, 10 am to 1 pm. ~ Thanks from your grounds committee
MATTOLE MEDITATION RETREAT
Sponsored by the First Presbyterian Church of Eureka
Friday May 20 – Monday May 23, 2022
Stay one to three nights or come for the day
Forty-five minute Centering Prayer meditations throughout the day on Saturday and Sunday. Meals in silence or with discussion as you wish. Pre-recorded evening inspirational talks followed by discussion.
Enjoy nature and the river.
Meals and snacks provided by participants.
OFFICE – Congregational Administrator, Bridgette Garuti, office@huuf.org: on campus: 9:30-4:30 Monday-Wednesday, available by email only on Thursdays.
DLRE – Amy Day, comm@huuf.org: on campus: Tuesday and Thursday
TECH – Scarlett Tripsmith, it@huuf.org:  available by email
MINISTER – Peter Farriday, 
minister@huuf.org
 :
Open hours on campus
: Tuesdays from 11am – 1pm  and  Wednesdays from 1:30 – 4:30.
General availability: 
11:30am – 6pm M-F when he doesn't speak that coming Sunday; or M-Th 11:30am – 6pm on weeks he does.