Rest is not idleness, and to lie sometimes on the grass under trees on a summer's day, listening to the murmur of the water, or watching the clouds float across the sky, is by no means a waste of time.
John Lubbock
INSIDE THIS WEEKLY MISSIVE
---
Reflection 

RE Corner 

Fellowship Engagment Opportunities

HUUF Welcome Project for Rev. Farriday

Virtual Green Sheet
~To the Beloved Community,This weeks reflection comes from Martha Durkee-Neuman (she/her/hers) , a Unitarian Universalist young adult originally from Washington State, currently serving as the Director of Religious Education at First Parish in Malden, MA

Shapers of Change
By Martha Durkee-Neuman
April 28, 2021

"All that you touch
you Change.
All that you Change
Changes you.
The only lasting truth
Is Change.
God is Change."
—Octavia Butler, Parable of the Sower

Last fall, I had been thinking a lot about the end of the world. The apocalypse. The time when the world we know to be true is gone, forever, and there's a new world taking shape.

I'd been thinking about the end of the world so much I was going to preach about it. Then two days before my sermon, I experienced the sudden end of a serious relationship and found myself heartbroken, without a place to stay, adrift. I woke at a friend's house and shakily gave my sermon, feeling like my world had just ended.

Octavia Butler's Parable of the Sower came into my life at this time, exactly when I needed it. I didn't know the times of change I was in for, or how much I would come to need these words. I woke up every morning for months and read these words like a mantra:

all that you touch you Change
all that you Change Changes you
the only lasting truth is Change
God is Change

Everything about my personal world and the world around me changed in the span of a week. Then the pandemic hit and the world changed again (and again). So many things ended; so many new things began. We're learning to live on shifting grounds. How long will this last? What will life look like on the other side? What will normal become? Will my country find courage to protect its people? How many of us will die?

Despite it all, God is change. And despite how painful, this change is holy. As I repeat these words to myself, grounding myself in the divinity of this only lasting truth, more of Octavia's words come to me—"God exists to be shaped"—and I begin to work on shaping this change, reckoning with the knowledge that it is holy because it is mine to make. I am no longer a victim of change: I am creating shifting grounds. I am shaping the world that is to come, shaping God.
Clean Up Day!
In anticipation of our re-gathering in person come July 18th, we've put forth the call to gather in a building and grounds-wide clean up party to ready us for that happy day.
We're looking for a few folks who would like to help spruce up and organize the children's classroom and the Teen Lounge.  Shifts are from 10-12 or 12-2.  
Childcare is available.
Please 
sign up here
 if you can help!
Fellowship Engagement Opportunities (Zoom and in-Person!)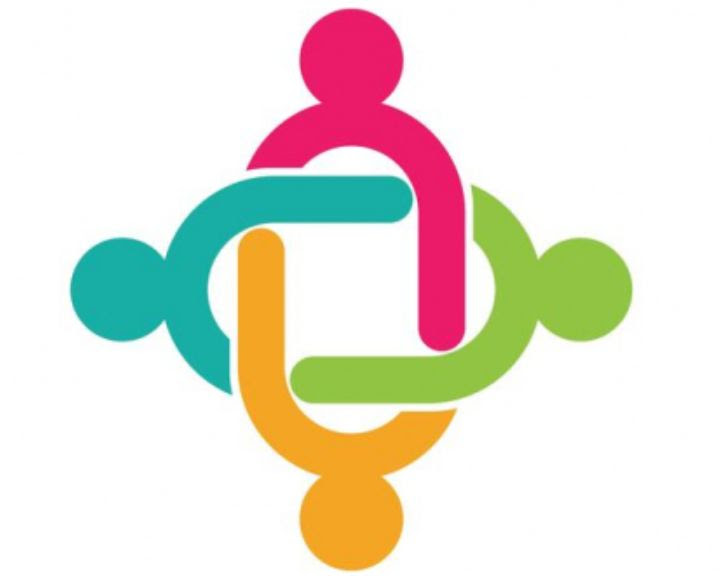 Reflections
 is resuming in person meetings! 
This open discussion group practices deep listening on a topic chosen the previous week. The Reflections group meets weekly,  every Thursday at 6 pm – now in-person, safely distanced at HUUF.
HUUF is resuming In-Person Services!!!
On
 July 18th
, we will officially begin gathering in-person once again.
However, due to the intimate nature of these first few planned services, and in an effort to move slowly and exercise caution where we feel it is needed, we will be taking reservations for the first 6 weeks of services.
For the first two weeks, 
we will be limiting our numbers to 30 participants.
By August, we hope to increase this to 50 participants.
We strongly encourage all attendees to be fully vaccinated, and those that are not, we shall ask to remain masked.
These July & August events will take place outdoors.
Childcare will be available, however, we ask that you sign up for that in advance, as well.
We also need greeters and volunteers to set up and take down chairs!
(*Zoom Services are still being offered for those who prefer to experience Services from home or if you are unable to secure a seat reservation on a given Sunday. – Please join us either way!)
You can read all the details and sign up to help &/or participate by going here: https://www.signupgenius.com/go/9040848abac2ba7fd0-huuf1
 Calling all HUUF Artists!
Be ready with work you can put in a show. The pieces need to be ready to hang on the wall by the middle of August. More details on when and where to submit your work will be forthcoming. This show will be titled "We Begin Again!" The show will be up when our new minister, Peter Farriday "begins" with us. 
From the HUUF Board of Trustees
HUUF 2021-2022 Pledge Drive Update
We are inching our way toward achieving our Pledge goal of $180,000 for the fiscal year beginning on July 1.  To date, we have received pledges totalling $143,000 -Thank you!
As you know, we will have more bills to pay in 2021-22, since we have retained the Rev. Peter Farriday—and we expect to open up our children's and youth RE programs, which require paid staff. We ask that you send in your pledge now for our next fiscal year at the level that you are able.
Next spring we will hold a more typical Pledge Drive Celebration, and we will be able once again to offer our pledges while we enjoy the company of our Fellowship community.
Many thanks!
HUUF Board of Trustees: 
Berti Welty     David Marshak           Sally Williams     Rebekah Paez     Peter Gillis
Kate McClain             Debi Cooper               Chris West
HUUF WELCOME PROJECT for REV. PETER FARRIDAY
Welcome Rev. Farriday by participating in this special project! 
In Preparation for Our New Minister 
HUUF's Tech wizard, Scarlett Trippsmith, is putting together a Video Diary of All of HUUFs Members, to Present to Our New Minister, Peter Farriday, when he arrives. This is so he can get to know HUUF and its Members, matching names and faces to stories.
To participate or find out more, please contact Scarlett:  it@huuf.org ASAP

~ Virtual Green Sheet ~
COMING UP – Join Us: July 4 at 11:00 AM  for next Sunday's Service: America's History and Future ~ with Todd Hoberecht: On July 4, 1776, a ragtag group of colonists stood together and declared with one voice "We will stand alone as a country. We will unite in independence from England." In 2020 (a year many spoke of as a time to see clearly with 20/20 vision) our nation shut down in isolation due to the global pandemic. During this time we learned many lessons, one being the weaknesses of independence and the need for recognizing and enhancing our interdependence. Today, as we emerge from isolation, we will plum these thoughts and look at what our future can look like here in Humboldt and how we UUs are uniquely equipped to play a role in this transition to greater interdependence. *Zoom links for Sunday Services are now being posted on our website
In person services are coming! Sunday, July 18 at 11:00 AM will mark the return of HUUF in person services as we enter into our new "Hybrid" format. Services will be conducted as an intimate outdoor discussion circle and a similar format will be held on our Zoom platform at the same time. BUT we need YOUR input as our hard working worship leaders work out all the details. PLEASE HELP BY COMPLETING THIS SURVEY.   – 

July Service Survey
HUUF Aesthetics and Art news:

 Plan to make a trip to the Fellowship before August to see Eve Anderson's amazing photo collages. They have bravely hung in HUUF's Sanctuary space all through the pandemic but they will be coming down to make room for the "All Fellowship Show".
Save Paper- Submit your 2021/2021 fiscal pledge online!: It's Easy.. just click HERE . Once you complete the form, click the submit button and your pledge promise will be received, recorded and tracked by the office.
HUMBOLDT UNITARIAN UNIVERSALIST FELLOWSHIP
24 Fellowship Way
PO Box 506
Bayside CA 95524
707-822-3793
www,huuf.og