We need impact for transformation.
Don't mistake the cracks for a flaw in the design.
The flaw is in the perception that wholeness is lost.
-ALEXA ALTMAN
INSIDE THIS WEEKLY MISSIVE
---
Reflection- from Amy day
RE Corner
HUUF Zoom Opportunities for Connection
Climate Action Campaign News
Book and Puzzle Exchange
Virtual Green Sheet
Community Bulletin Board
Reflection- from Amy day
To the Beloved Community,
I am beginning to feel the surge of excitement as we grow closer to the anticipated date of the new minister's arrival.  I am feeling the hope of Spring and the promise of what mass vaccination may bring.  As I've related to many in the past week, it feels as though a certain heavy chunk of ice within me is finally being allowed to thaw.
As I write this though, I am greeted with a certain measure of trepidation.  Although vaccines have become available for many among us, there are those of us who remain without access of yet, and must still take the necessary precautions.  (And ask our vaccinated-potential-carrier friends to please do the same.) Although we have breathed a sigh of relief that the elections went down the way they have, there is still much work to be done with a corporatist, largely white supremacist agenda still in place.  And lastly, and perhaps most poignantly… Although we joyously await the arrival of the new minister, and hope that he will bring a wealth of experience and insight to the work here, he will not be a magic fix for all the challenges we as a congregation face.
I'd like to repeat that: The arrival of one strong, charismatic individual – however well-versed or wise he may be – will not magically transform our systems or our impact in the world. I am reminded of the words of the Talmud:
"Do not be daunted by the enormity of the world's grief. Do justly now, love mercy now, walk humbly now. You are not obligated to complete the work, but neither are you free to abandon it."
It has been a difficult year – on so many fronts.  And it is at these moments of exhaustion and relief that the temptation to abdicate our power, our sovereignty, our will can be so tempting.  But let us not lose sight of who we are, Beloveds.  We are co-creators in this work, which extends far beyond the comfortable "doors" of HUUF.  We are vital strands in the rich, growing tapestry of change continuing it's weaving inside the world, of which the minister is an important thread, but not the master weaver.  He is a chord, but we need the whole assemblage of notes to make music of any kind.  A minister is an important figure – both tangibly and symbolically. But at this moment, I would ask you not:
"What is it that you are excited about for when the new minister arrives?"
But rather,
"What is YOUR ministry?  What is your unique purpose?  Your calling?
What are you personally excited and emboldened to do to further the work of the Beloved Community at this time?
What is your work in the world?"
We await.  Eagerly.
And yet not with hands that are empty.
But rather skillfully and dedicatedly laboring in our own holy corner of the terrestrial loom.
Partners in the great mending of our time.
yours,
in grace & gratitude,
Amy Day (she/her)
Fellowship Engagement Coordinator, HUUF
As we continue to unravel the threads of the pandemic and this past year, and look toward what's to come, we are slowly gathering insights, wishes & intentions for our RE programs & curriculum for the fall.
One such beloved program is this: 
The "Our Whole Lives" Human Sexuality coursework.  
Several of you have requested reinstating the OWL program, which has gone on hiatus during the last year, as the recommendations are not to offer this work online.  I am currently looking into the options available to us right now and welcome any suggestions or input you may have.  Have you been trained as a facilitator?  Would you like to host an age group this fall?  Know of someone who does?  What supports and resources could you use as a caregiver to impart this valuable information within the home? For more info on the current state of OWL programs nationwide & a list of wonderful resources for parents, you can go here:
https://www.uua.org/re/owl/facilitators
~ I'll keep you posted as this continues to develop and unfold.
HUUF Zoom Opportunities for Connection & Conversation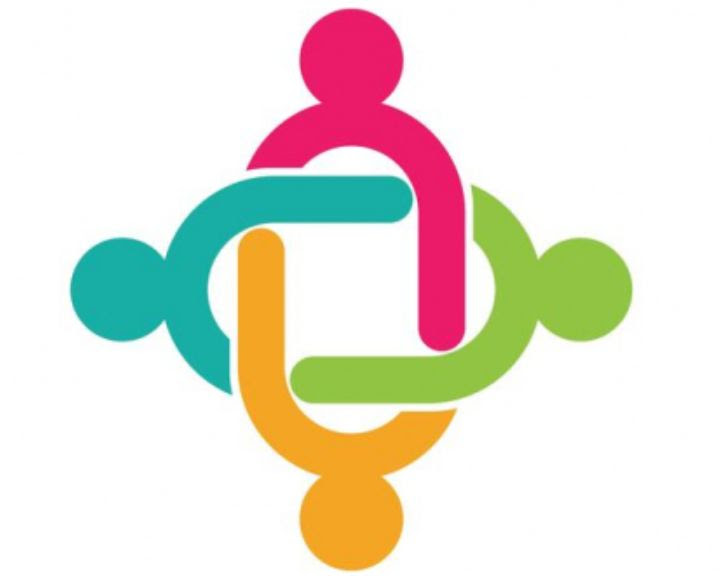 We are continuing to offer a wide plethora of online courses and discussion groups through Fellowship Engagement.  
You can always access ANY OF THESE by going to our website and clicking on this image:
 Or by going here: https://huuf.org/home-2/upcoming-events/engagement/
However, as the weather continues to shift, and we feel somewhat safer in coming together (masked & socially-distanced, of course), we are beginning to turn our gaze to more small-group, in-person learning.
What would you like to see more of?
What do you need?
Is there a skill, discussion group or service project you'd like to see put into motion? 
We welcome your feedback & input at this time.
Feel free to drop our Engagement Coordinator, Amy Day, a note and let her know your wants & inspirations. You can reach her at comm@huuf.org
 Reflections:
Weekly on Thursdays at 6 pm
https://zoom.us/j/442951741 , Meeting ID: 442 951 741
This Thursday, April 1st, the discussion topic will be:
"How to Re-enter and/or Re-adjust to the possibilities of a post COVID life" 
"How Will We Charge Our Electric Vehicles?"
Join the CAC and 350 Humboldt for this co sponsored Zoom discussion event focusing on EV charger access and equity issues in California
Monday, April 5, at 7 p.m
register for the free Zoom talk at: 
https://tinyurl.com/EV-350Humboldt
At this point the exchange tables could really use some love- 
If anyone would like to volunteer to organize and purge unwanted items that would be VERY helpful.
Book and Puzzle Exchange rules of play:
(8 simple Do's & Don'ts)
Do- Enjoy this offering as a way to share and support each other while continuing to distance safely during the pandemic time.
Do- Bring items of interest to occupy: puzzles or games (with all of the pieces),  deep thought provoking reads, light reads, young adult and children's books, cookbooks, crafty books etc.
Do NOT- Bring textbooks, periodicals, dictionaries, trash, used clothing, junk that you have no other use for, or random odd items.
Do- Treat this space with the same care and respect you have for your own space
Do NOT- Leave messes for others to clean up
Do-Take the initiative if you see a mess– help by tidying up!
Do NOT- overwhelm the tables or spaces surrounding with boxes upon boxes of donated items
Do- plan to take away as much as you leave when bringing items .. This is an EXCHANGE not a drop off.

~ Virtual Green Sheet ~
Another Opportunity to Commune with Nature! The Grounds work day cancelled last week due to rain BUT is ON for this Saturday, March 27 Hope you all to join us as we tend to our beautiful landscape from 10 am to 1 pm. Please remember to bring your masks, but we have extras if you need them. 
If you missed the Ann Lindsay presentation on 3/21: You'll be able to join the Funeral Consumers Alliance of Humboldt annual meeting on April 24, beginning at 1:30 pm. Ann will be the Keynote speaker presenting Life Care Humboldt current plans and status. Find the meeting Zoom link at fcahumboldt.org
An Urgent Note from UUA/Pacific Western Region: Dear friends in the Pacific Western Region, We have been made aware of a phishing scam in which someone pretending to be our Regional Lead, Rev. Carlton E. Smith, is asking people via email to purchase gift cards on his behalf. DO NOT RESPOND TO THESE EMAILS. They are fraudulent. PWR or UUA staff will NEVER ask you to send money in this manner. If you have any questions, please reach out to us at pwr@uua.org
COMING UP – Join Us: April 4th at 11:00 AM  for next Sunday's Service: Join Rev. Tom Lewis as he explores our path to Long-term Racial Justice- Martin Luther King Jr. warned that "the long arc of the moral universe bends toward justice" but it is not easy. However, he did not predict it would be this long. Justice has been slowed, if not stopped, along the "long arc" in King's metaphor. What is that missing piece still needed to build solid, sustainable racial justice in America? Join the UUFC Zoom show on Sunday to find out. Click HERE for the full service description. *Zoom links for Sunday Services are now being posted on our website
Monday April 5, 2021 @ 4 – 5 pm
A conversation with Dr. Robert Putnam about his latest book.
"The Upswing: How Communities
Have & Can ComeTogether"
Zoom Link: https://us02web.zoom.us/j/87373857833
***********************************************************************************************
Urgent Request For Volunteers:
The Humboldt County Vaccination Center needs volunteers now, to help in numbers of ways, clerical, etc., to meet the critical need of ensuring members of our community are rapidly protected through vaccination..
Please call 707-268-2504
******************************
******************************
******************************
******
Mattole Valley Camp & Retreat Center
 is searching for a new Caretaker/Director for the camp. Find out more at 
www.mattolecamp.com