"In matters of truth and justice, there is no difference between large and small problems, for issues concerning the treatment of people are all the same."
~ Albert Einstein
INSIDE THIS WEEKLY MISSIVE
---
Reflection 
Thank You Fellowship!: From the HUUF BOT 
RE Corner 

Fellowship Engagement Opportunities

Climate Action Campaign
Virtual Green Sheet

Community Bulletin Board: Food for People Volunteer Opportunities 
~To the Beloved Community,
This week's reflection was sourced from  "Sonata for Voice and Silence".  
As we all inhabit the place, this spinning ball in this unique time and space it is good to remember the wonder, the  interconnectedness, the big and small of it all, regardless of the chaos or the harmony that is our daily experience. Enjoy!   ~Bridgette
Earth
By Mark L. Belletini
This is our earth.
It falls through heaven like a pearl
in a glass of plum wine.
There are no other earths that I know of.
There are no other skies that we have mapped.
This is our earth.
The Oneness who gave birth to it
remains nameless.
There was no midwife then
to bring us word of the birth-cry.
We only rejoice that it is.
This is our earth.
Ice caps its head. Glaciers clasp its feet.
Warm wind, like the breath of a lover, breathes around its breast.
Mountains thrust up to the clouds, bringing joy.
Storms blow across its shores, bringing fear.
Silvery fish capture sunlight and bring it down
into the deep, as on shore, valleys spread
with ripening fruit. Cities teem with the
poor and disenfranchised in the shadow of
golden towers. Children live and also die.
Highways throb. Monks sit in silence. Mothers
work. Crickets chirp. Teachers plan. Engineers
design. Fathers write letters.
People marry
with and without the blessings of law.
People cry.
They laugh, and brood, and worry and wait.
This is our earth.
There are no other earths.
Before its wonder, philosophers fall silent.
Before its mystery,
poets admit their words are shadow, not light.
And all the great names religious teachers have left to us—
Ishtar, Shekinah, Terra Mater, Suchness, Wakan
Tanka, Gaia—
suddenly refuse to announce themselves.
And so we too fall silent,
entering the time where words end
and reality begins.
About the Author:
The Rev. Mark Belletini is minister of the First Unitarian Universalist Church of Columbus, Ohio. He served as chair of the Hymnbook Resources Commission, which produced the 1993 UUA hymnal, Singing the Living Tradition….
Thank YOUU – From the HUUF BOT 
THANK YOU FELLOWSHIP!

Many thanks to all of our HUUF members and friends who helped to clean and polish our HUUF building on Saturday, July 17.
Much gratitude to Scott Allen, with help from Jamie Flower, Paul Boisvert, Rick Marshall, Bruce Maxwell, and Chris and Cara West for powerwashing the outside of both buildings.
Many thanks to Susan Allen for washing the windows on the outside of each building.
Much appreciation for Sylvia Shaw, Nancy Engel, Cena Marino, Jackie Wales, and Shawn Nichols who washed every plate and cup in the kitchen as well as cleaning the rest of the kitchen.
Thank you to everyone who helped to clean, wash inside windows, paint, and everything else that was accomplished: Kate McClain, Sally Williams, Cassie Brilbeck, Cynthi Chason, Allison Bronkall, Susan Penn.
Thanks to Bert Taylor for painting and to Bonnie McGregor for starting to reorganize the library.
Many thanks to Amy Day, Judy Rishel, Liz Whittemore, Jess and Debbie for cleaning in the CARE Building.
And thanks to everyone who also helped whom I did not see on Saturday, because we were all so busy. (My apology if I omitted your name—but please know that we thank you as well!)
–David Marshak for the HUUF Board of Trustees
Attention Teenage UU's!!!
We are currently re-tooling our staff of teachers & childcare providers for the Fall and we are in need of a couple more childcare providers!  If you know of a trustworthy and loving teen who likes working with kiddos, please send them our way!  The work commitment would be 1-2x a month on Sunday mornings (masks & vaccinations a requirement), with additional opportunities for paid (& fun!) employment throughout the year.  You can contact DLRE Amy Day @ comm@huuf.org to find out more.
Young Religious Unitarian
 Universalists of the Pacific 
have selected HUUF as the next host of their upcoming In-Person regional Con, to be held August 13th-15th. YRUUP serves youth ages 14-20, and this will be their first in-person event in over a year. We are so happy to serve & connect to this youth-led community in this way!
If you'd like to know more,
 please visit their info & 
registration page
, or shoot Amy a text @ 707-223-5792.
Fellowship Engagement Opportunities (Zoom and in-Person!)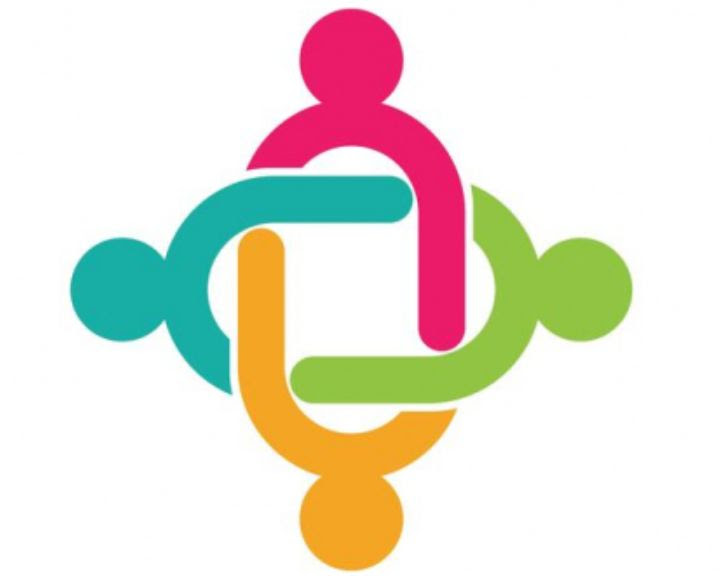 HUUF Hybrid Services
(in Person and on Zoom)
Sign ups are online for  in-person HUUF Sundays.
Please, visit the links below to reserve a spot or plan to join us on Zoom
Join Us!

Sunday, July 25
Fellowship members Tom Lewis and Laura Phelan-Shahin will lead an in-person discussion on the patio. We will share our personal stories and experiences during the past year in an open sharing circle
Join Us!
Sunday, August 1
Many names and cultures are associated with Lunasa, the first of several harvest festivals. This earth-centered/pagan festival gives thanks for the first harvest, when summer vegetables overflow baskets and flowers are plentiful. The community will comes together to honor the gods, goddesses and/or forces of nature that sustain life. This year we also celebrate re-emerging from a year of Covid isolation. This service will be a pagan ritual of story, songs and drumming. Unless it is raining, it will be held in person on the patio with singing and chanting.
While it will be streamed, it will not be on ZOOM.
HUUF Poetry Group Continues
The HUUF
 Poetry Group, chaired by our beloved Pat McCutcheon, has been a valued engagement offering throughout our time of sheltering during the pandemic. Now, even with our sense of re-emergence into a slightly more normalized world, the Poetry group has decided to continue their weekly meet-ups via Zoom!
You can join in each Friday at 2pm on 
ZOOM
 to share your poems. All levels of expertise are welcome. This is a judgment free, sharing and learning zone.
Bring your words to play!
Arcata Bay String Quartet Plays for HUUF!
Come enjoy the relaxed atmosphere of the HUUF patio and grounds while listening to the works of Beethoven, Brahms and Shostakovich as performed by the Arcata Bay String Quartet. The players, Karen Davy, Sherry Hansen, Cindy Moyer and Garrick Woods will share their talents with the community from 4 – 5:30 PM on Sunday August 1st. This is a benefit concert for HUUF with a suggested donation of $15 – Give what you can, no one will turned away!
CAC will hold its monthly meetings through the summer on the 2nd Sunday of the month at 1 PM following the 11 AM Service.
Next Meeting will be Sunday, August 8 on ZOOM
Click
 HERE
 to access the meeting
Volunteer Opportunities: Intergenerational Spring Seminar
April 22-24, 2022 | New York City | Climate Justice & Displacement
Are you or is a fellow congregant passionate about climate action?
The UU@UN is accepting applications for youth (age 14-18) and adults to help plan our 2022 Seminar! The team will convene virtually starting in September to prepare for the April 2022 event expected to take place in NYC.
Youth Deans (application deadline extended!) serve as leaders of programming during the Seminar, working with the Planning Committee to create programs that are safe and inclusive for all. Youth Dean is a two-year position.
Youth and Adult Chaplains (apply by August 9) help create a caring environment rooted in UU faith through spiritual grounding opportunities and support for attendees.
Planning Committee Members (all ages: apply by August 9) craft the Seminar's educational arc, plan worship and workshops, coordinate logistics, and more!
For information on assistance with registration, travel, and housing costs for youth and adults interested in attending the Intergenerational Spring Seminar on Climate Justice and Displacement in NYC in April, 2022, contact Sue Lee Mossman, Chair of Climate Action Campaign

~ Virtual Green Sheet ~
IN PERSON Choir Rehearsals Resume this Sunday 7/25 at 2PM: At long last, there is choir news! Rehearsals for all interested persons will begin at HUUF THIS Sunday, July 25, at 2:00 PM. We will sing outdoors for the first few weeks and plan to move indoors in September. If you are fully vaccinated, you are invited to sing without a mask.

COMING UP – Join Us: August 1 at 11:00 AM  for next Sunday's Service: *(Hybrid! Both in-person and streaming)  Lunasa, Lughnasa, Lughnasadh: Join Berti Welty and the HUUF community to honor the gods, goddesses and/or forces of nature that sustain life. This year we also celebrate re-emerging from a year of Covid isolation. This service will be a pagan ritual of story, songs and drumming. Unless it is raining, it will be held in person on the patio with singing and chanting. While it will be streamed, it will not be on ZOOM. For in-person HUUF Sundays, please, visit the link above to reserve your seat. *The Streaming link for this Service is accessible on our website

Concert at HUUF Sunday, August 1st from 4-5:30: An afternoon concert at HUUF to benefit the future projects of HUUF. Take in the fresh air on the patio while listening to the delightful music of Karen Davy and the Arcata Bay String Quartet. $15 suggested donation – no one turned away. Bring your friends, this is a community event. 
HUUF Aesthetics and Art news:

 Plan to make a trip to the Fellowship before August to see Eve Anderson's amazing photo collages. They have bravely hung in HUUF's Sanctuary space all through the pandemic but they will be coming down to make room for the "All Fellowship Show". **More information to come on when and how to submit your own works for the All Fellowship Show in mid August. Let your inner artist shine!
Save Paper- Submit your 2021/2021 fiscal pledge online!: It's Easy.. just click HERE . Once you complete the form, click the submit button and your pledge promise will be received, recorded and tracked by the office.

Food for People has several Volunteer Opportunities in the weeks to come!
Monday – 07/26
4-5 volunteers needed for the Summer Lunch for Children box packing at the 716 West Cedar St.  warehouse in Eureka from 10:00 am to noon:  We are filling boxes with kid friendly foods to distribute to school age children throughout Humboldt County.
2-3 volunteers needed to make non-perishable bags at Choice Pantry 2112 Broadway Eureka from 10:00 am to noon.  We go through a lot of them! The bags of canned and dry goods are topped off with fresh produce, dairy items, meat, and bread the day of the distributions.
Tuesday – 07/27
2-3 volunteers needed to sort & crate produce at the 716 West Cedar Street warehouse from 10:00 to 12:00 – We sort out produce that will spoil the batch to make sure that we are distributing good quality food to our recipients.
Wednesday – 07/28
Eureka Choice Pantry at 2112 Broadway (at the corner of West Hawthorn) needs a regular volunteer shift covered from 1:00 to 3:00 pm. This position requires providing friendly confidential customer service – with Covid-safe social distancing. Standing and repeated lifting of grocery bags weighing up to 15 lbs. required.
Thursday –07/29
From 10:00 am to 1:00 pm it's the Free Produce Market at Bayshore Mall – up to 10 volunteers are needed to help pack loose produce into bags, load produce into cars, and keep the drive thru moving steadily.  This requires a bit of stamina as you will be standing, lifting, and being in the fog or sun depending on the day. Hats, layers, water bottle, sunscreen encouraged. Masks required.
Friday – 07/30
2-3 volunteers needed to sort & crate produce at the 716 West Cedar Street warehouse from 11:00 am to 1:00 pm. We sort out produce that will spoil the batch to make sure that we are distributing good quality food to community members.
If you would like to participate, please contact Julie Ryan @  (707) 445-3166 x310 or