The moment we cease to hold each other, the moment we break faith with one another, the sea engulfs us, and the light goes out.
~ James Baldwin
INSIDE THIS WEEKLY MISSIVE
---
RE Corner
Fellowship Engagement Opportunities
Climate Action Campaign
Virtual Green Sheet
Community Bulletin
Playscape Work Party this Saturday!

They say many hands make for light (& also, I believe, joyous) work. Thank you to all the parents (& Berti & Jo!!!) who have been so diligently showing up to make strides on our growing Nature-based Playscape project.
We'd love to have you join us this coming
Saturday, October 2nd, 11-3
, to help keep this labor of love moving forward before the rainy season hits.
Childcare will be provided.
Please, RSVP to Berti @
bertijo@humboldt1.com
so she can plan the work day accordingly.
Hope to see you there!
As we move into the changing flow of Autumn, with all of its glorious unexpected weather that can shift quickly, it is so important that we keep a forward outlook on planning for safely gathering indoors.
Please help the Fellowship community to stay healthy and safe by:
getting vaccinated if you are able,
getting the booster shot if you are eligible, and
staying home if you are at all under the weather.
AND Please help the worship team and staff manage the numbers by signing up in advance for any service you'd like to attend.
You can access the sign up page on our website, in the Weekly, and in the Service emails sent to you on Friday and Sunday mornings.
** If using the sign up sheet does not work for you, simply contact the office via email or phone 707-822-3793 and I'll reserve your seat for you!
HUUF Hybrid Services
(in Person and on Zoom)
Sign ups are online for in-person HUUF Sundays.
We highly prefer you to be vaccinated to attend in person services, if eligible to be vaccinated.
Please, visit the links below to reserve a spot or plan to join us on Zoom
**********************************************************************************
Interpersonal Relationships within the Fellowship during Covid
(click to reserve an in person seat)
Join Us! –(in person)
Sunday, October 3 at 11 a.m.
One of the major reasons people come to any religious group is to be a part of a vibrant community in which they can explore ideas and have companions on life's many journeys. Ordinarily, the Fellowship would be having potlucks, social hour after services, parties, dinners, fundraisers, concerts, retreats and a host of other events during which there are a lot of chances for interaction. While many events have been curtailed for health reasons, there are lots of opportunities to connect deeply with others.
Congregants will share some of the ways they have cultivated relationships with others in the congregation during the Covid era – and as we begin to emerge from our isolation.
************************************************************************************
(click to reserve an in person seat)
Join Us! –(in person)
Sunday, October 10 at 11 a.m.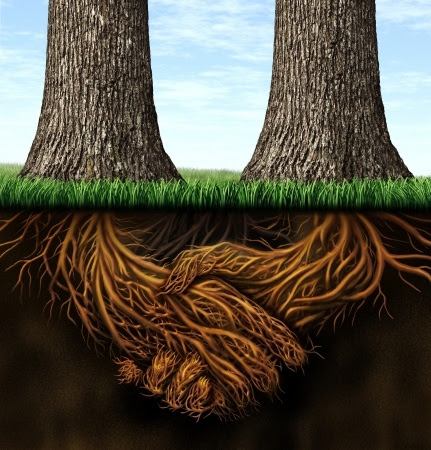 Inner Listening
Alert attention.
Brave inquiry.
Today's service explores and illustrates how such actions nurture a relationship with our soul and frees up the healing spiritual "medicine" it holds for ourselves and others.
Ancient Forest Sangha
Fall Day of Mindfulness at HUUF: Living this Precious Life
All are welcome to join the Ancient Forest Sangha for a nourishing day of mindful meditation practices, sitting, walking, eating, deep relaxation, and times of silence and sharing led by Dharma Teacher Alexa Singer-Telles on October 16 from 10:30 AM to 5 PM. You are invited to bring a picture or symbol to place on an altar to our ancestors as we contemplate the Five Remembrances. These wisely remind us of the theme of this day's practice: the preciousness of life, and how looking at death teaches us to live life more fully. Bring a vegetarian lunch, water, a blanket or yoga mat for total relaxation and a cushion if you prefer to use one. Since part of the day will be held indoors, we will observe the following Covid precautions: all attending must be fully vaccinated and masked, all windows will be open (so it may be cool), and people will be spaced appropriately. The suggested donation for the day is $30, but no one will be turned away for lack of funds; offerings of 'dana' – generosity – will be invited. Please contact Valerie for more information or to register: polkaqueen@gmail.com.
Ministers Office Hours
Rev. Peter Farriday is holding open office hours weekly on Tuesdays from 11:00am – 1:00pm and Thursdays from 2:00pm -4:00pm. Stop by the HUUF campus for a (masked) visit during those scheduled times or email
minister@huuf.org
to set an appointment for an alternate time.
—————————————————————————
CAC LAUNCHES CLIMATE ACTION OF THE MONTH
For this Fellowship year, CAC is inviting all members and friends of all ages in our HUUF community to participate each month in a "Climate Action of the Month" (CAM) that will help mitigate the consequences of climate change.
The recent IPCC climate assessment is warning that as global temperatures rise, we will have longer and hotter heat waves, more intense droughts, and more intense wildfires. Given the extent and severity of drought and recent wildfires here in California, CAC proposes for the month of October that we kick off our new HUUF year by joining together to conserve water in the
month of October. Check out the list from Margy and Cena in today's weekly for some suggestions on what we can all do to reduce our water use.
The Antidote to Despair –
All Congregational Climate Action of the Month for October.

There's no better antidote for anxiety and despair over the climate crisis than concrete action. For the month of October, let's kick off our new HUUF year with conserving water. We hope you'll adopt many of these ideas—if you haven't already.
Water use: Replace water-guzzling non-native plants with natives that are drought resistant. Visit the Native Plant Society by Three Corners Market on Myrtle and support them by buying plants there.
 Does it take time for warm water to reach your faucet or shower head? Keep a bucket or
dishpan handy. Collect that water and use it to water plants or flush your toilet.
 Collect grey water from your kitchen sink and cooking pots to use on plants.
 Wash full loads of laundry and devise a clothes line outside and/or indoor drying rack so
you can stop using a dryer.
 Take a sponge bath instead of a shower sometimes.

We invite everyone to email your water conservation actions to Margy Emerson
margaretemerson@att.net
; she will compile them and report back in a later newsletter.
Thanks for all that you do. ~Cena Marino and Margy Emerson
CAC and others are co-sponsoring 350 Humboldt's next speaker presentation with Dr. Wendy Ring
Health Benefits of Climate Action: They're bigger than you think
Monday, October 4, 2021 at 7:00pm
Wendy Ring, M.D. looks at climate action through the health lens. In this Zoom presentation she'll talk about local climate health impacts, the benefits of climate actions and how to communicate about them to the public. We'll also hear her perspective on the threat of coal trains rolling down the Eel River canyon. This event is free of charge.
Thursday, October 7 @ 4 pm: Bill McKibben, co-founder of 350.org
—
What can we still do?
His talk is part of the Fall, 2021 Sustainable Futures Speaker Series at HSU. The goal of the Sustainable Futures speaker series is to stimulate interdisciplinary collaboration around issues related to energy, the environment, and society. These lectures are sponsored by the Schatz Center, the Environment & Community graduate program, and the College of Arts, Humanities & Social Sciences at Humboldt State.
Clearly we're not going to stop climate change — the last two years have shown us just how much damage has already been done. So what can we do — both to slow the rise of temperature, and to find some resilience in our divided societies?
REGISTER for this talk
(Thursday, October 7 at 4 pm Pacific)
THIS SATURDAY Grounds Work Day/Another Opportunity for Camaraderie and Exercise!:We're so grateful for all the dedicated help we get to beautify our grounds each month! If you can, please join us for another work party on Saturday, October 2 from 10 AM -1 PM. We plan to seed bare areas and plant native shrubs, along with the usual weeding and mulching. If you have a hedge trimmer, please bring it, and help us trim some tough roses along the fence line. With gratitude, Your Grounds Committee
Hide and Seek?: The beautiful drapery that we hang on the front of the lectern was woven by Beverly Allen, as part of a set of four in colors representing the seasons. For some years now, Autumn has reigned, but might someone know where the other three are now? It would be wonderful if it turns out that they are still available for us to enjoy! Please call or send information to the office. Thank you!
COMING UP – Join Us: October 10 at 11:00 AM Sunday Service: *(Hybrid! Both in-person and on Zoom) Cultivating Soul Connections— use this reservation link to reserve your seat. *We are offering a max seating capacity of 50 people, so sign up NOW, OR join each other on Zoom. Zoom links are accessible on our website or HERE
CAC's Next monthly meeting is coming up!: All are welcome to attend after Sunday Service via Zoom October 10th, at 1pm. Use this LINK to join the meeting.
HUUF Directory: If you haven't already done so, please give us your input so that the staff can be sure we are printing accurate information, the way that YOU want it to be printed in our 2022 HUUF directory. Please fill out the following form Directory Contact Form. You may also contact the office or call 822-3793 to respond. (the DOB field on the form was inadvertently labelled as "required" that issue has now been corrected)
Recurring Scams: Any official email from HUUF will only come from an "@huuf.org" (office@huuf.org, comm@huuf.org, minister@huuf.org, it@huuf.org –etc.) address so look closely at who has sent the email in question. The scams are coming from fake Gmail accounts. – HUUF DOES NOT USE GMAIL ACCOUNTS TO COMMUNICATE. This is how you can be certain it's a scam. If you have received anything questionable asking for help, money, gift cards etc., Don't open it, Delete it immediately, and Report it to your email provider.
Food for People is working to eliminate hunger and improve the health and well-being of our community through access to healthy food, community education, and advocacy.
Below are this week's volunteer opportunities.

Monday – 10/04: 2-3 volunteers needed to help the "Veggie Crew" pack fresh produce for the weeks at 716 West Cedar St. warehouse in Eureka from 11:00 am to 1:00. Supports Choice Pantry, Senior, and Children's Programs.
Choice Pantry is the biggest Food for People Pantry site: Every week we need 2-3 volunteers needed to make non-perishable bags at Choice Pantry 2112 Broadway Eureka from 10:00 am to noon. We go through a lot of them! The bags of canned and dry goods are topped off with fresh produce, dairy items, meat, and bread the day of the distributions.
Tuesday – 10/05: 2-3 volunteers needed to sort & crate produce at the 716 West Cedar Street warehouse from 10:00 to 12:00 – We sort out produce that will spoil the batch to make sure that we are distributing good quality food to our recipients.
Thursday –10/07: It's the Monthly Senior Drive Thru in Eureka. Two volunteers needed to help set up, bag up food, and load vehicles from 9:30-11:45 & 2 more volunteers needed from 11:45 -2:00
Friday – 10/08: 2-3 volunteers needed to sort & crate produce at the 716 West Cedar Street warehouse from 11:00 am to 1:00 pm. We sort out produce that will spoil the batch to make sure that we are distributing good quality food to community members.
Contact Julie Ryan @ volunteer@foodforpeople.org if you have questions or would like to sign up to volunteer!

*****************************************************************
Nonviolence
Café
#14: Beyond Militarism:
Nonviolence and Afghanistan, Thursday, September 30, at 8am, Pacific time. Hosted by
Nonviolent Peaceforce
, these occasional Zoom gatherings offer a rare opportunity to hear timely updates from frontline protectors and peace activists who devote an hour to report and consult from five program locations on four continents. I have been so enriched by the times I have listened in on previous Nonviolence Cafes that I want to share the experience with you.
Next week's presentations will be of crucial timeliness. Safoora Arbab, scholar of feminist nonviolence, particularly among women in the Khudai Khidmatgar movement that took place in what is now Afghanistan, will participate in a conversation with Somaye Sarvardaze (Fulbright Scholar from Afghanistan who specializes in International Education) and Farishta Sakhi (also from Afghanistan and Ph.D. Candidate with the Jimmy and Rosalynn Carter School for Peace and Conflict Resolution at George Mason University). They will discuss how we can move away from militarism as our first (and often only) option in a crisis.
This café will be moderated by Lucy Nusseibeh, NP Board Chair, as well as Gender Focal Point for the Middle East and Northern Africa for Global Partnership for the Prevention of Armed Conflict.
In a future Nonviolence Café (date still to be decided), I also anticipate learning more about a recent grant by the United Nations to fund Nonviolent Peaceforce trainings and deployment of at least 50 unarmed protectors in Darfur for three years, as well as updates from North America, Asia, and Africa.